Indian Army, Navy, Airforce Soldiers Agniveer Recruitment 2023: Qualification, Age Limit, Physical Standard, Written Test, Physical Fitness Test, Rally, and More. The modified recruitment process for Agniveer in Indian Army with Notification PDF, Practice Mock Test and Previous Paper.
Joining the Indian Armed Forces is a dream of many youngsters across the country. If you are one of them, this blog provides all the essential information you need to know about the Indian Army, Navy, and Airforce soldiers' recruitment 2023.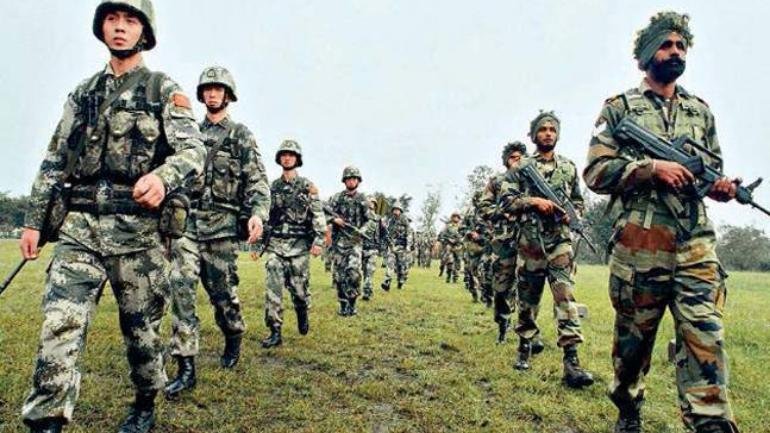 Agniveer Recruitment 2023 : Change in Process by Army
The latest update, Indian Army have changed the Agniveer recruitment process from the Rallies to be conducted in 2023 -2024. According to the modified recruitment procedure by Indian Army, a computer-based online common entrance exam (CEE) will be conducted before the recruitment rally. The CEE will be conducted last Sunday of every month.
Qualification
To apply for the position of soldiers in the Indian Army, Navy, and Airforce, you need to have a minimum qualification of Class 10th/Matric pass with 45% marks in aggregate and 33% in each subject. If you come from a board that follows a grading system, then you must have a minimum of 'D' grade (33% – 40%) in individual subjects or grades with 33% in each subject and an overall aggregate of 'C2' grade or equivalent corresponding to 45% in aggregate.
Age Limit:
The minimum age limit for the recruitment of soldiers in the Indian Armed Forces is 17½ years, and the maximum is 21 years.
Physical Standard:
The physical standard for the recruitment of soldiers in the Indian Armed Forces is as follows:
Height: 170 CM Chest: 77 CM (+5 CM Expansion)
Written Test:
The Common Entrance Examination (CEE) is held on the last Sunday of every month. The recruitment of soldiers is conducted in two phases for the recruiting year 2023-24:
(a) Phase I – Online Computer Based Written Examination (Online CEE)
(b) Phase II – Recruitment Rally
The CEE comprises two papers:
Paper-I: Compulsory for all soldier categories
Duration : 60 minutes,
Total Marks : 100
Passing marks : 32.
Correct answers carry 2 marks, and incorrect answers carry negative 0.5 marks.
Online Written Test : Paper 1 consists of the following topics:
General Knowledge: 15 Questions
General Science: 15 Questions
Maths: 15 Questions
Logical Reasoning: 5 Questions
Paper-II: For Soldier Technical, Soldier Clerk (GD/SKT) and Soldier Nursing Assistant
The paper is of 30 minutes duration and 50 marks. The pass marks for Paper-II (Sol Tech) is 16 and consists of Physics, Chemistry, and Maths. The pass marks for Paper-II (Sol ClK/SKT) is 20 and consists of Maths and English (Language Proficiency). The pass marks for Paper-II (Sol Nursing Assistant) is 16 and comprises of Chemistry, Botany & Biology.
Physical Efficiency Test:
A physical fitness test is conducted at the rally site, which includes the following:
(i) 1.6 Km Run in 5 minutes 30 seconds
(ii) Beam (Pull Ups): 10
(iii) 9 Feet Ditch: Need to Qualify
(iv) Zig-Zag Balance Group: Need to Qualify
Relaxations: Sportsman, NCC, Hill Area etc.
As per notification, relaxation in physical standards is given to candidates belonging to certain categories.
Agniveer Paper and Mock Test
In conclusion, the Indian Army, Navy, and Airforce provide a golden opportunity to young and passionate individuals who want to serve their country. Keep in mind the above information and apply for the recruitment process to join the Indian Armed Forces.