The PDF of Reasoning book in Hindi , Author S S Bainsla by Minitiya Publication, useful for SSC, RRB, NRA, Bank and all Competitive Exams is available for Free Download in following Link. In this book every topic of reasoning is explained with example, Short tricks and Questions from previous year exam. One the best Reasoning book for Hindi medium students to study and prepare for competitive exams.
हिंदी में रीज़निंग बुक की पीडीएफ, मिनिटिया पब्लिकेशन द्वारा लेखक एस एस बैंसला निम्नलिखित लिंक में मुफ्त डाउनलोड के लिए उपलब्ध है।
Reasoning Topics Covered in the Book
दिशाएँ संवेदना
सादृश्य और वर्गीकरण
खून का रिश्ता
संख्या श्रृंखला
घड़ी
रैंकिंग
गणितीय संचालन
डिकोडिंग कोडिंग
बैठने की व्यवस्था
तार्किक विचार
कथन और निष्कर्ष
युक्तिवाक्य
गैर-मौखिक तर्क
घन और पासा
वेन आरेख
Reasoning S S Bainsla Book PDF in Hindi Minitiya Publication Free Download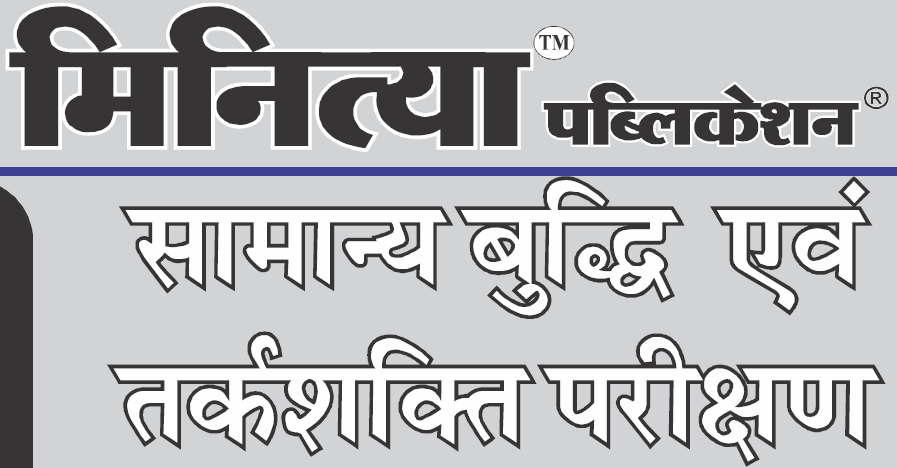 PDF Name – Reasoning Most Important Notes in Hindi PDF Free Download
PDF Size – 7 MB
Pages – 184
Language – Hindi
Publisher : Minitiya Publication
Click Below google drive link button for free Download the book PDF
GS World Reasoning Chapter wise Practice Set book in Hindi
Content of book
Coding-Decoding
Dice Test
Clock Test
Calendar Test
Direction & Distance
Blood Relation Test
Classification Test
Relation & Analogy Test
Series Test
Puzzle Test
Mathematical Reasoning
Ranking Order Test
Sitting Arrangement
Missing Letter Test
Logical Sequence of the woprd
Word Formation
Disclaimer – We are not owner of this pdf, neither it been created nor scanned. we are only provide the material already available on the internet. if any violates the law or there is a problem so please contact us. This PDF can be withdrawn on the request / objection of publisher.