CHSL Exam Paper Practice Set in Hindi PDF are available, for free Download. The practice Set are as per new syllabus and computerize exam pattern of CHSL. 15 Model paper with answer and solution are compiled in the book. Practice Set are good for Mock Practice of SSC CHSL Exam.
सीएचएसएल परीक्षा पेपर प्रैक्टिस सेट हिंदी पीडीएफ में मुफ्त डाउनलोड के लिए उपलब्ध हैं। पीडीएफ प्रैक्टिस सेट को डाउनलोड करने या देखने के लिए हाइलाइटेड टेक्स्ट या पुस्तक की छवि पर क्लिक करें। अभ्यास सेट सीएचएसएल के नए पाठ्यक्रम और कम्प्यूटरीकृत परीक्षा पैटर्न के अनुसार है।
SSC CHSL Practice in Hindi PDF for Computer Base Test (CBT) Tier 1 Exam
Download 15 Sets in Hindi PDF Free Download
The practice Set contains Questions in Hindi from the following topics as per latest exam pattern and Syllabus.
General Intelligence and Reasoning (जनरल इंटेलिजेंस एंड रीजनिंग) – 25 Questions
General Knowledge and General Awareness (सामान्य ज्ञान और सामान्य जागरूकता)- 25 Questions
Quantitative Aptitude ( Mathematics) -मात्रात्मक योग्यता (गणित) – 25 Questions
English Language (Basic Knowledge) – अंग्रेजी भाषा (बुनियादी ज्ञान)- 25 Questions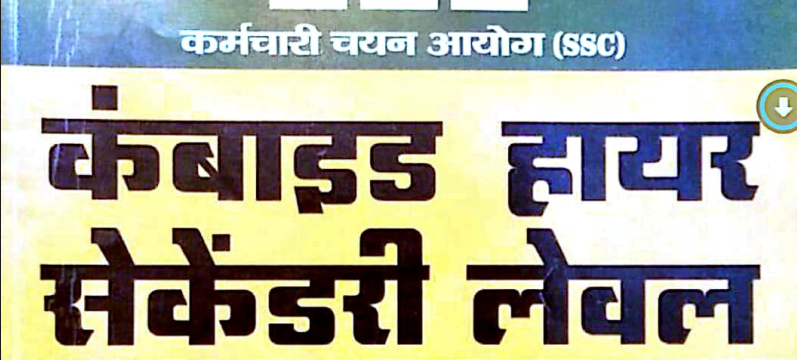 SSC CHSL Practice Set in Hindi PDF
Includes Reasoning, Maths, GK and English
SSC CHSL Practice Set Details
SSC Combined Higher Secondary Leve (10+2) Practice Set – Tier 1 Exam
Dhankad Publication
Number of Model Paper Set – 15
Question in one Set – 100
Language : Hindi for Reasoning, Math and GK Questions
Number of Pages : 138
PDF Quality – Very Good
Free Download CHSL Tier 1 Exam – 15 Practice Sets PDF – Click on below google drive link / button:
Disclaimer – We are not owner of these SSC CHSL Practice Paper (Hindi) pdf, neither it been created nor scanned. we are only provide the material already available on the internet. if any violates the law or there is a problem so please contact us. This PDF can be withdrawn on the request / objection of publisher.