Neetu Singh English Book PDF – English for General Competition – from Plinth to Paramount, Grammar by KD Campus for SSC Exam study is available for free download. This book is specially designed for SSC CGL, CPO, CHSL Exams English paper. This English Grammar book includes topics wise questions and one of the best for the Study of govt jobs Competitive Exams.
In this book the English Grammar for SSC and other Competitive Exams are explained in Hindi. It is widely use in coaching Classes and best seller. One of the best book for self study of Hindi Medium students. We recommend to read this book to improve your score in SSC exams and ensure selection.
Neetu Singh English book PDF
Contents of English Grammar Book
VERB (BASIC)
TENSE
PASSIVE VOICE
NARRATION
QUESTION TAG
SUBJECT VERB AGREEMENT
CONDITIONAL SENTENCE
VERB (ADVANCE)
NOUN
PRONOUN
ADJECTIVE
CONJUNCTION
ARTICLE
PREPOSITION
ADVERB
WORDS OFTEN CONFUSED & MISUSED
VOCABULARIES
SYNONYMS (PRACTICE SET)
ANTONYMS (PRACTICE SET)
ONE WORD SUBSTITUTION
ONE WORD SUBSTITUTION (PRACTICE SET)
IDIOMS & PHRASES- 1
Part 2: IDIOMS & PHRASES- 2
IDIOMS & PHRASES (PRACTICE SET)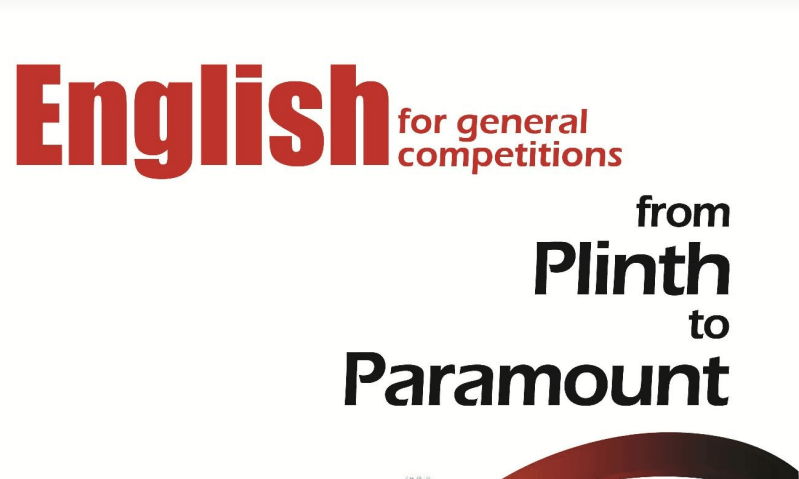 Download : Neetu Singh English book
Detail of PDF Book
Name : English for General Competition – from Plinth to Paramount
Publisher : Paramount KD Campus
Author : Neetu Singh
Number of Pages : 425
Click Below download button to download the free PDF of Neetu Sigh English Book
Disclaimer – The owner of the book is Paramount – KD Campus. We are not owner of this pdf, neither it been created nor scanned. we are only provide the material already available on the internet. if any violates the law or there is a problem so please contact us. This PDF can be withdrawn on the request / objection of publisher.