Non Verbal Figures Reasoning Questions Online Mock Test practice in Hindi and English ( Bilingual), questions for SSC, RRB, Bank, Police, State, UPSSSC PET, NRA CET, govt job Competitive exams.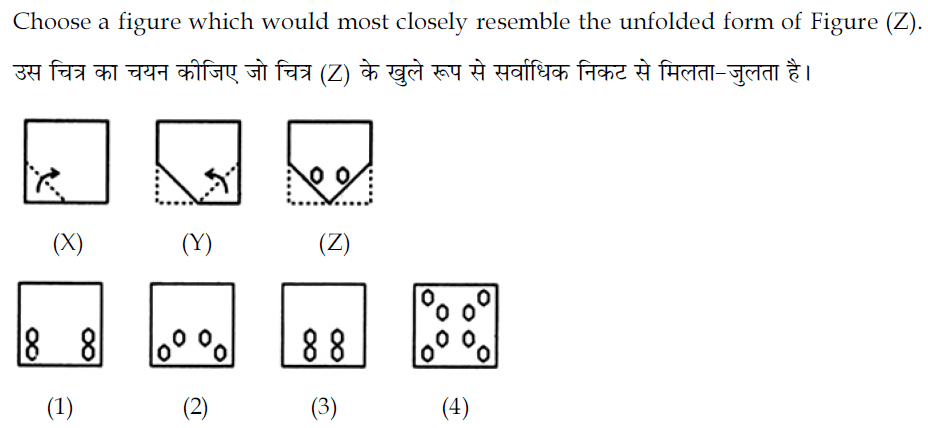 #1.

Paper folding
#2.

Complete the figure
#3.

Figure analogy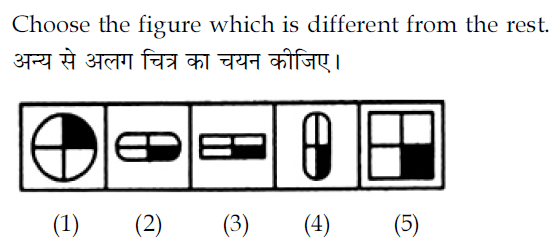 #4.

Figure Analogy
#5.

Embedded figure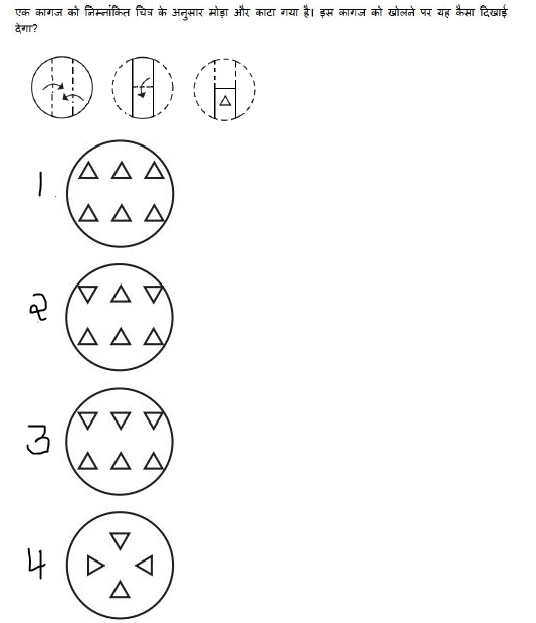 #6.

Paper Folding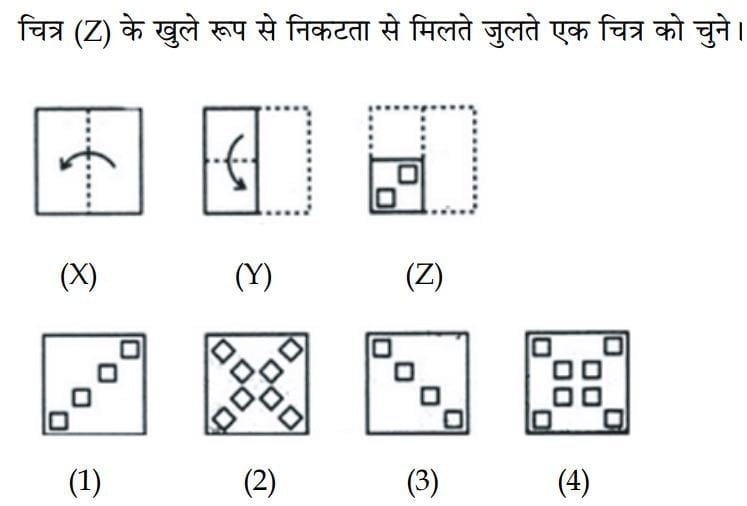 #7.

Paper Folding
#8.

Figure Series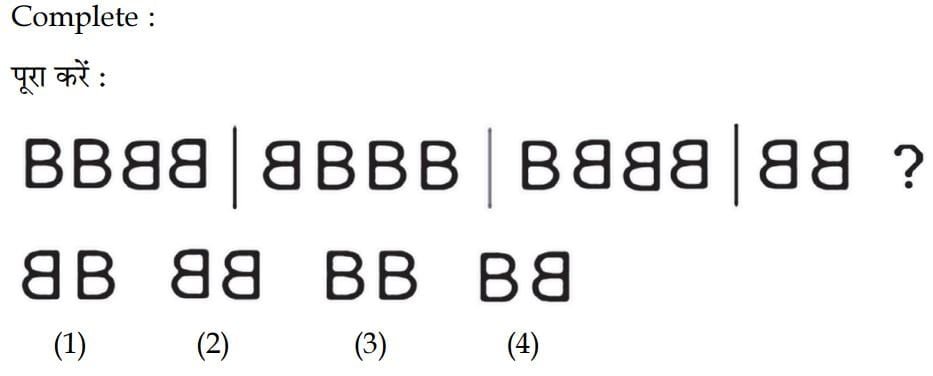 #9.

Complete- पूरा करें

#10.

Complete- पूरा करें
Non Verbal Reasoning Questions
Reasoning Questions Test for Practice
Number of Questions : 25 Questions from all topics
Practice Mock test of selected Non-Verbal Reasoning Questions for practice.
Reasoning Questions, Bilingual (Hindi & English), Topic Wise
Model Paper Reasoning : Online Test